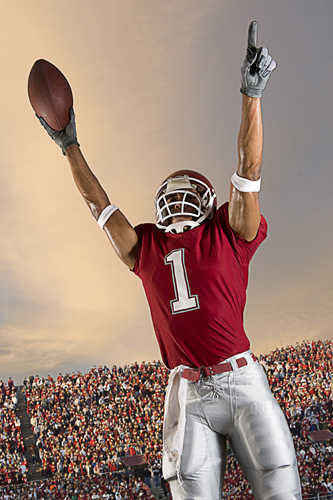 Oh yeah baby, it's that time of year again, FOOTBALL SEASON!
The 5th Annual Snow Consulting Fantasy Football Pick'em Pool is now open and ready for you to join.
How do you join?
1. For existing Yahoo members, simply click on this JOIN NOW link and join a private group. Group number is 24518 and the password is gridiron. Create a team name and that's it!
2. For non-Yahoo members, do the same thing as #1 but you will need to signup for a free Yahoo member account. It's quick and easy.
Let us know if you encounter any issues. We want everyone to be able to participate!
It's best to join before the start of the season and play every week. That keeps your chances of winning the Grand Prize alive all season long. Each week you do not make your picks, your chances decrease. The first game starts Thursday, September 4.
What do I have to do each week?
All you have to do is pick the team you feel will win that specific game. Make your choice for each game and hit submit. Again, that's it!
Prizes – Sponsors
Let's get to the other exciting part of this pool (aside from picking winners in football games), the prizes!
Returning for another year is Wine of the Month Club, Hyper Wear, Comp And Save and The Perfume Spot. We've added a few more exciting client sponsors for this year's edition of the Snow Consulting Pick'em Pool; Paul's TV, Discount Watch Store, Zoo Shoo, Ties.com, Scarves.com, Sun Diego, Yoga Direct, Yoga Accessories, Everything Yoga, Coffee Wholesale and Do It Tennis. An official announcement on the prizes and amounts will come out early next week.
We thank everyone for participating in our Fantasy Pools throughout the year (growing each year) and especially to our client sponsors for providing prizes to our winners. Good luck and let's have some fun.
Go Rams!
Share