We would like to introduce you to Yandy.com, one of the leading suppliers of lingerie, costumes, rave wear, womens and plus-size womens clothing, swimwear, and accessories.
With more than 10,000 items in stock and ready to ship, Yandy's enormous selection grows daily with new items!
You'll find that Yandy not only has the largest and most desirable collections, but also has the lowest prices and best customer service of any online lingerie boutique.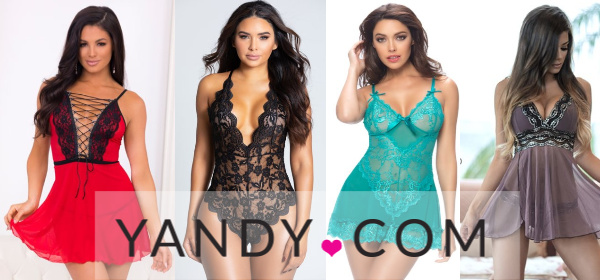 PROGRAM DETAILS
Commission Payout: Up to 15% for New Customer sales (5% Default)
1 Day Tracking Cookie
Power Ranked in ShareASale
Frequent opportunities to earn one-time bonuses for monthly sales goals
Vanity and Custom Codes For Active Affiliates
Creatives and tools to help you sell, including banners, text links, and offers.
100% Parasite-Free program
Join in ShareASale today!