Bethany is out in front, but only by 1 point!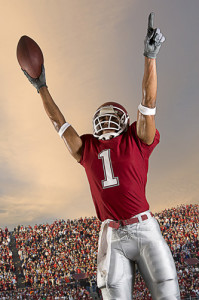 We have a nice start to the season; there's team Chitown Pride with 12 points.Team Heart of a Philanthropist came in 2nd, and we have a two-way tie for 3rd place with team Dirty Money' Winning Picks and team 99ProblemsButMyKickAin'tOne with 10 points each.
How did you do? Be sure to stay with us through the whole season. The weekly prizes are great, but the end of the season prizes are truly grand! Don't miss making your picks or someone will sneak up from behind and win that Big Screen TV!
Congratulations to our winners! We are notifying them via email about how to claim their prize.
This Week's Prizes Sponsored by These Generous Merchants:
Grand Prizes at the End of the Season!
Share