What a great week in the NFL. The New England Patriots beat the Buffalo Bills 37-22 in an amazing game. Another great game was between The San Francisco 49ers and the St. Louis Rams. The Rams ran up a huge lead 14-0 and ended up taking a loss of 31-17.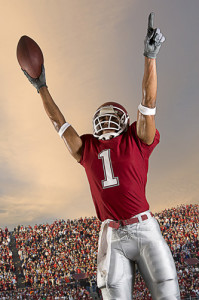 I think the game of the week goes to the Indianapolis Colts and the Houston Texans. The Indianapolis Colts end up winning 33-28. How did your picks work out?
This week's winners include 2 new weekly winners and a comeback team: Chitown Pride in 3rd place! Here's how they stacked up. Winners have been notified of their prizes via email:

Mike Ricketts and his team: Foosball is for the Devil with 12 points
Alan Rapoport and his team: BigAlRap with 11 points
Bethany Minor and her team: Chitown Pride with 11 points.
This Week's Sponsored Prizes
Here's the Grand Prize list for the end of the season; Thank you to our generous sponsors!
Share