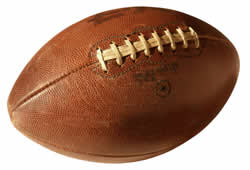 The team currently leading was #21 last week!
The 4th annual Snow Consulting Pro Football Pick'em Pool is brought to you by WineoftheMonthClub, with a Grand prize of a Vintner Series club membership for 6 months!
This week's prizes are supplied by CandyGalaxy.com and ThePerfumeSpot.com! Weekly winners are notified via email. This week had some serious changes, with all teams moving big numbers up or down! That first week of upsets got many off to a bad start, but they're roaring back now!
This week we awarded prizes to the two top spots in the Weekly ranks:
Turf Show led with 11 points for the week
uMadBro? is ranked 2nd for the week and will also receive a prize.
Overall rankings as we look to the grand prize at the end:

Johnny Heisman 17 17-14
TD's & Beer 17 17-14
NolesintheNFL 17 17-14
UMadBro? 16 16-15
Cotton Candy 16 16-15
TheMightyQuackin! 16 16-15
Nordiques 16 16-15
Mr.Vegas 16 16-15
Kim's Krew Klub 16 16-15
Captain Bling Bling Jr. 16 16-15
Steve 16 16-15
ACE 16 16-15
You know that it's never too late to join, right? You can compete for weekly prizes all season long. The longer you wait, the more you diminish your chances at the Grand Prize, but who knows? You might beat the odds! Especially with the weeks we've had so far.
All the sign-up details are here – come play!
Grand Prize:
| | | |
| --- | --- | --- |
| | | WineoftheMonthClub.com Grand Prize at the end of the season: 6 month membership in the Vintner's Series wine club! |
Share