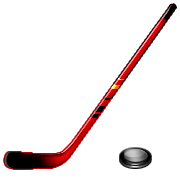 The Stanley Cup Finals produced an exciting last game!

The Stanley Cup Finals were better than ever this year. The La Kings and the New York Rangers absolutely do not like each other, which made the games more intense and way more fun to watch.
The Stanley Cup Final was one to remember with the LA Kings beating the New York Rangers ( 3-2 ) in double OT. The LA Kings got their victory in no less than 5 games, the Rangers put up a great fight but the Kings ended up pulling it together after that first game and beating the Rangers in game 5, keeping the west with the Stanley Cup yet again.
Here's how the Snow Consulting Pool shook out – We have notified the winners of their prizes via email:
1st – Cold Feet
2nd – Hawks
3rd – Empire Kings
4th – LA KINGS – STANLEY CUP CHAMPS!!
T5 – dAttacks
T5 – Last Place
Thank you to our generous merchant sponsors, without your support this would not be possible.
Thank you to everyone who participated; you are what makes it fun! Watch for the next Snow Consulting pool and good luck!
Share