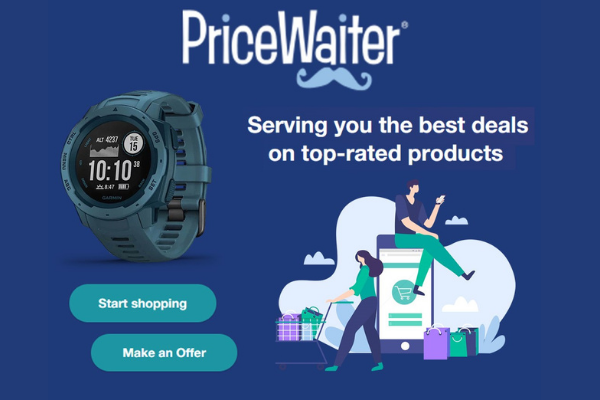 We are pleased to introduce the PriceWaiter Affiliate Program!
PriceWaiter saves shoppers money, time and energy by negotiating better-than-Amazon deals with authorized retailers — simply, quickly and privately — on new, brand-name products. Negotiation is as old as commerce because it works — but it needed an upgrade, and PriceWaiter is that upgrade.
With hundreds of partner retailers, millions of products (and more every day), and hundreds of thousands of users making offers,  PriceWaiter is making buying and selling better, and free markets freer, giving both buyers and sellers a win.
PriceWaiter Affiliate Program Benefits and Features:
Commission: 1% commission with incentive opportunities
60-Day Cookie Duration
High $859 AOV
Join the PriceWaiter affiliate program in ShareASale or CJ Affiliate today.