Update: November 25, 2019
We are proud to partner with these merchants who have a mission to make the world a better place. Some donate a portion of proceeds. Some work directly with a specific organization. Take a look and consider joining the programs that speak to your heart. All can be found in SAS – IDs shown:

Fuchsia Shoes (ShareASale 89554) creates fabulously beautiful shoes. At the time of this writing, Fuchsia Shoes had provided 190,000+ hours of full-time employment at a livable wage. These ethically made, one-of-a-kind luxury shoes benefit the artisans who make them – and their communities. Every purchase creates sustainable living opportunities for marginalized craftsman and their families.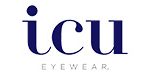 Every year, ICU Eyewear  (ShareASale 99547) donates thousands of reading glasses to those in need, all over the world.
Additionally, in response to a heartfelt request from a special customer, Patricia Kesten developed the "Pink Ribbon Reader", a chic black reading glass adorned with a pink rhinestone ribbon. A portion of all proceeds from the sale of this style, launched in 2007, is donated to organizations that support breast cancer research and awareness.   Read more
More merchants who give back:
Perani's Hockey World (ShareASale 69879): Read about the Kris Perani Hockey Foundation here.
Cuddle Clones (ShareASale 109112): Read about how Cuddle Clones helps animals in need here.