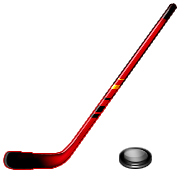 Phillyboys ranked #1 at the end of November!
We have a 34 point spread between 1st place and 10th place at the end of November, with a 3-way tie for 7th and another 3-way tie for 10th.
Congratulations to all the top teams; there's plenty of competition for that Grand Prize at the end of the season!
Here's the Top 10 as of December 1, 2013, 7:45AM PST:
1 Phillyboys – 455
2 Benn There… Doan That – 449
3 LuWannaGo but didn't go – 442
4 Bingo Bango – 437
5 Busters Bashers – 428
6 SnowyNucks – 425
T7 IceBurgh – 422
T7 Slot Shots – 422
T7 More Kids Than Goalies – 422
T10 Les Nordiques – 421
T10 SeguinScores – 421
T10 Sharp-Nado – 421
November prizes were provided by CesarsWay and Snow Consulting and have been awarded via email:
Future monthly prizes are being provided by these generous merchant sponsors:
The Grand Prize at season's end will be provided by:
There's still plenty of hockey action left in the season! Good luck for future prizes!
Share