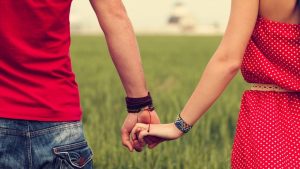 Recently the CDC announced that fully vaccinated people no longer need to wear a mask or physically distance, except where required by federal or state law or by businesses. This means some people are spending time in much closer proximity to each other, going out, and let's face it – looking to start dating again.
One thing singles missed most during the pandemic was meeting new people and potentially finding their person. Plus, it's wedding season, and seeing friends and family members tie the knot makes everyone want that forever love too!
But being out of the game and a bit rusty with the flirting skills (Zoom doesn't really count) has people more anxious about dating in a post-pandemic world. However, many of our amazing merchants have products that can make dating the process less stress-inducing by helping everyone feel more confident in making a great first impression.
We can't guarantee your audience will find Mr. or Mrs. Right, but we can offer up some great merchants that will help them date with increased confidence:
Best Face Forward is a Must
Smelling Good is Important
Dress for Dating Success (Women)
Dress for Dating Success (Men)
Be a Shoe-in
Accessories Complete the Look
And if it doesn't work out, there's always cuddling with a pet…Cuddle Clones captures that special, unconditional connection between pet owners and their fur-babies with 100% handmade plush replicas of their pet in an adorable stuffed animal form.