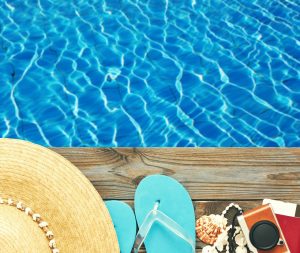 With summer right around the corner, hanging out by the pool is a must. But not every trip to the pool involves taking a dip. Sometimes it's all about the poolside vibe – kicking back, looking fabulous, and soaking in the sunshine.
Make sure your audience is ready to strut their stuff and party at the pool. Here are some merchants that are ready to take the poolside experience from chill to sizzling.
AMI Clubwear offers the trendiest one-piece and two-piece bathing suits along with cover-ups in any size and style! 
Turn heads this summer with super-sexy swimwear featuring fashionable prints, cuts, and fabrics from Yandy.com.
Mumshandmade has hand-crafted mix and match bikinis that are knitted. These stunners scream luxury resort and make every poolside visit a showstopper.
Sonrei is an eco and vegan-friendly gel-based line of sunscreens you'll actually want to wear. Sonrei's ZinQ line goes on clear so protection never looked so natural.
Stunning sunnies and trendy shades are a must at the pool. ICU Eyewear and GlassesShop have styles that will wow while protecting from UVA and UVB rays. Whether you want to rock cat-eye shaped or sizzle in D-shaped, these merchants have the perfect pair for everyone.
GetFloaty's selection of huge inflatables is a great way to inject some whimsical fun into every pool party. From the original Unicorn floaty, made to support two adults, to the mystical unicorn of the sea – the Giant Narwhal, all of GetFloaty's inflatables ensure the party doesn't stop in the pool.