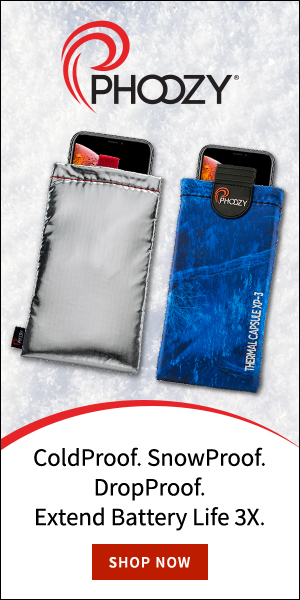 We are pleased to announce that PHOOZY has selected Snow Consulting to manage their affiliate program.
PHOOZY is the world's first thermal capsule for your smartphone that gives your device the upmost ultimate protection from Earth's most brutal of elements. From the extreme heat to polar-like temperatures, PHOOZY's adapted spacesuit technology will help preserve battery life, reflect the sun, and insulate in cold conditions all while not interfering with cellular signals.
Live that active lifestyle without limitation and entrust PHOOZY to provide thermal, drop and float protection for your mobile device.
WHAT MAKES PHOOZY UNIQUE? 
PHOOZY's adapted advanced technology protects your device in the harshest of weather.
PHOOZY's XP3 series exceeds Military Standard (810G 516.6) for ultimate shock and impact protection up to 10 feet.
Other application uses for PHOOZY include, but not limited to, protecting precious items such as storing extra batteries for drones and memory cards for cameras.
PHOOZY is available for most mobile makes and models.
iPad and other tablet/laptop sizes coming soon!
To join in the ShareASale network, sign up through the PHOOZY application.
Contact our team with any questions you might have about this Affiliate Program: PHOOZY@snow-consulting.com.