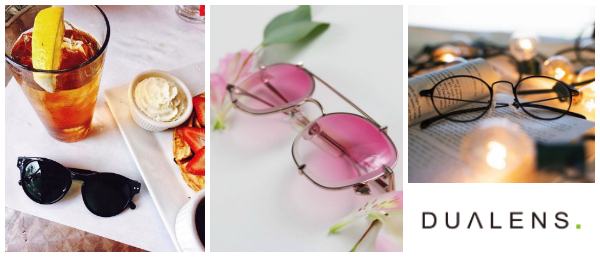 We are pleased to announce that Dualens has selected Snow Consulting to manage their affiliate program.
Started in 2016 and based in SoCal, Dualens focuses on bringing stylish & quality eye-wear centered on diverse lifestyles and cultures. We believe that glasses can do more than just provide clear vision; we also strive to provide eye-wear that sets the precedent for current and future trends as well as ensuring we carry quality brand names that you trust and love.
Our products have been expertly curated; from stunning sunglasses to prescription eye-wear and even colored contacts, you'll be sure to find exactly what you need at a truly unbeatable price point.
What Sets Dualens Apart from the Rest?
•      Brand names you love ranging from Acuvue, Bausch & Lomb to Biotrue.
•      Allowing you to customize your eye-wear selection by material, style and even face shape to best suit your needs.
•      Personalized lens service that saves you money as well as unnecessary trips to your eye-wear shop.
To join in the PepperJam network, sign up through the Dualens Application.
Contact our team with any questions you might have about this Affiliate Program: dualens@snow-consulting.com