You're going to fall in love with this merchant and their new program in ShareASale. Smith & Vandiver has been crafting and manufacturing the best clean and natural bath, body, and skincare products in the US since 1979. Their commitment to clean and natural is evident in their product promises:
No parabens | Sulfate Free | No synthetic fragrances | No harsh or harmful chemical ingredients
NEVER tested on animals | Cruelty Free
Biodegradable ingredients and packaging – they recycle a quarter-million pounds of cardboard annually. The buildings are energy-efficient and their packaging materials use post-consumer recycled content.
VEGAN: The majority of their products are vegan. In fact, 90% of their products are 100% vegan. In the FAQ, they even list which products specifically are not completely vegan, so you can be sure.
The program in ShareASale has two stores: SVNaturally.com and NaturallySV.com. Explore the differences below:
Store 1 – SVNaturally.com
The brands at SVNaturally: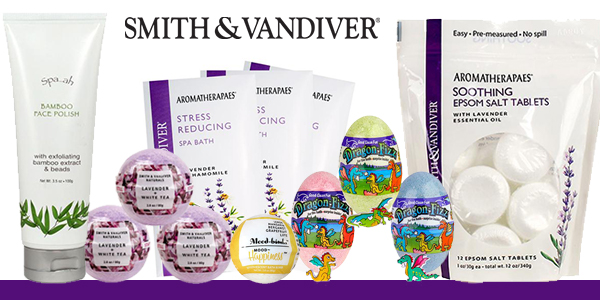 Aromatherapaes (lotions, washes, scrubs, and more – all natural and crafted with essential oils.)
Good Clean Fun (safe and natural bath bombs and fizzies, created for young fans)
Pacific & Poppy (A clean skincare line with none of the bad stuff!)
Smith & Vandiver Naturals (delightful scents for your bath, conditioners for your skin)
Spa…ah (The spa collection, perfect for your relax at home times)
Vaska (Laundry care with high standards. Green chemistry since 1999 with powerful results)
Store 2: NaturallySV.com is the new CBD line for skin, bath, and relief.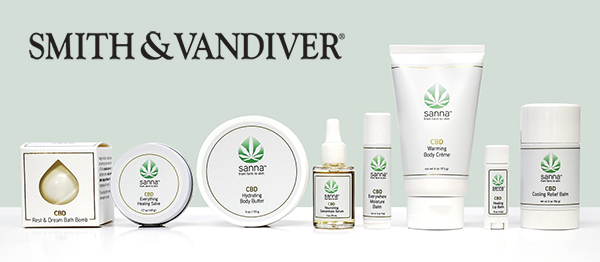 CBD infused skincare collection. Two distinct brands:
Aromatherapaes (scrubs, shower and bath tabs, facials, and more)
Sanna Skincare (pure and natural, with organic hemp derived, full-spectrum CBD grown in the USA.)
Smith & Vandiver is also a merchant who gives back. You can find the details about their "Save a Sea Turtle" project.
Come join the program at ShareASale – your site visitors will love these products and prices!