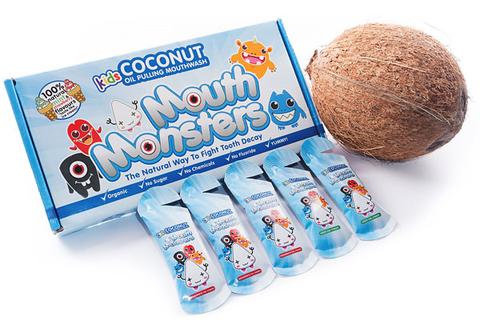 Keeping the mouths of your little monsters fresh and clean is always a chore or battle. MouthMonsters brings a new tool to the table when it comes to oral hygiene and bright smiles. With the fresh taste of mint or strawberry, oil pulling from MouthMonsters gives your child a natural way to whiten his or her teeth and leave them with a fresh smile!
We are excited here at Snow Consulting to be managing this program on the ShareASale platform. We enjoy working with brands and products that we believe in and MouthMonsters is a great new member of our managed program.
If you're interested in health products, kid's health, natural lifestyle or unique oral care I invite you to apply for the affiliate program. I would love to chat with you about any ideas you have for promoting this great product! Join us in brightening smiles across the globe!
JOIN THE MOUTHMONSTERS AFFILIATE PROGRAM AT SHAREASALE:
If you have already joined the ShareASale network, simply log in and add MouthMonsters to your existing account.
If you are not in the ShareASale network, you can sign up through the MouthMonsters application.
Save
Save
Save
Save