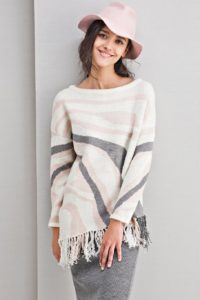 Founded in 2014, Few Moda is a New York City-based brand with two brands to promote called Few Moda and MADISONNE (coming soon).
Few Moda is a sophisticated sleek effortless contemporary style with distinctive details to provide the modern woman with a latest fashion for every aspect of her life. With accessories for the ultra modern trend setting women that wants to define her own style.
Coming soon-> MADISONNE is a style that boast a sexy chic look. Good for every day wear but translates into a classy sexy for evening. With a slightly lower price point this new apparel line is sure to be a hit with your visitors!
Few Moda may be a newer site but they are a fast growing online retailer of women's clothing and accessories. They offer chic, high quality clothes with excellent designs from branded and emerging designers, which no one can match at our price point!
You'll find all the program details here.
Tanya Smith is managing the program; feel free to reach out with any of your questions.
JOIN THE FEW MODA AFFILIATE PROGRAM AT SHAREASALE:
If you have already joined the ShareASale network, simply log in and add Few Moda to your existing account.
If you are not in the ShareASale network, you can sign up through the Few Moda application.
Save
Save