Snow Consulting is so excited to welcome Johnny Shades to the Snow Fashion line-up!
Behind every successful online retailer is a common factor…. Passion!  And Johnny Shades has a true passion for their incredibly unique product line – they are all about the Rock 'N Roll experience, a luxurious lifestyle brand of Sunglasses, that is affordable for anyone.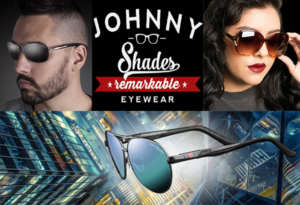 The talented team at Johnnyshades.com have spent more than a decade creating a line of luxury Sunglasses of the highest quality, yet surprisingly affordable.  They have worked hard visiting MANY industry trade shows to build connections with smaller boutique manufacturers.  We are sure you will agree they are unlike anything else on the market today!
 While their largest customer base is within the American market – JohnnyShades.com ships WORLDWIDE!  Not only are they proud to offer their amazing affordable pricing to customers around the world, but with the huge bonus of FREE SHIPPING!  Hundreds of thousands of Johnny Shades have been shipped to happy customers ALL around the world!
JohnnyShades is being Co-managed by Lessie Purpera and Teena Duliba.  We would love to hear from you – feel free to email us anytime!  You can join this ShareAsale program HERE.