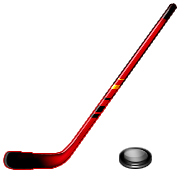 ZooShoo and SleepyHeads prizes awarded in the Snow Consulting Regular Season Hockey Pool!
Team: Benn There… Doan That is in the lead for the Grand Prize from OnlineSports!
Team: Hoosiers is the team with a huge gain in January, surging into the Top 15!
The Top 15 teams are listed below the Grand prize.
This month's prizes are sponsored by these generous merchant clients:
| | | |
| --- | --- | --- |
| | | ZooShoo.com: $50 store credit from ZooShoo.com, just in time for Winter clearance and Spring Arrivals! |
| | | Ties.com: $50 store credit for SleepyHeads, BathrobeShoppe or eBubbles! – 3 stores, 1 shopping cart! |
The Grand Prize at season's end will be provided by:
1 Benn There… Doan That 941
2 Phillyboys 921
3 Les Nordiques 918
4 City of Champions 910
5 SeguinScores 903
6 Busters Bashers 887
7 Bingo Bango 876
8 SnowyNucks 864
9 Catch ya later 863
10 Eberle Hills Cop 859
11 Grill Biscuit 853
12 snomen 850
13 Slot Shots 849
14 irish rovers 843
T15 Hoosiers 842
T15 LuWannaGo but didn't go 842
Share