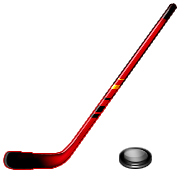 We have lots of ties in the Top Ten teams for our Snow Consulting Hockey Pool. Two teams tied for 1st, three teams tied for 4th, three more in 7th and a pair of teams are T10. It will be interesting to see who comes out on top at month's end for the prizes!
If your team is somehow missing on this Top 10 list – you can check your standings at OfficePools.com – The login is: SnowHockey2014 and then you'll need: lovehockey
T1 More Kids Than Goalies 112
T1 LuWannaGo but didn't go 112
3 Phillyboys 111
T4 Bingo Bango 109
T4 City of Champions 109
T4 Islanders FTW! 109
T7 Benn There… Doan That 108
T7 Sharp-Nado 108
T7 The Californians 108
T10 SeguinScores 107
T10 23 Kings 1 Cup 107
We'll be awarding at least one $50 merchant prize at the end of the month – we have some great sponsored prizes this year:
Monthly prizes from our generous merchant clients – we'll award one or two at the end of each month:
AmazingSocks – $50 store credit prizes
Cesar Millan (Dog Whisperer, Leader of the Pack) – $50 store credit prizes
HyperWear – $50 store credit prizes
SleepyHeads, BathRobeShoppe and eBubbles – $50 store credit prizes
Grand Prizes
1st Place: Online Sports – $200 store credit
2nd place: $50 visa card from Snow Consulting
Good luck!
Share