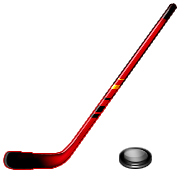 We are awarding prizes!
We have awarded monthly prizes in the Snow Hockey Pool! At the end of October, the top 5 teams looked like this:

Team: Snowmen*
Team: LuWannaGo
Team: SnowyNucks*
Team: Slot Shots
Team: More Kids Than Suitcases
*Snow family member, not eligible for prizes.
October prizes were provided by the following generous merchants and have been awarded via email:
The Grand Prize at season's end will be provided by:
We'll have more prizes at the end of November! Keep cheering for your favorite team and good luck!
Share