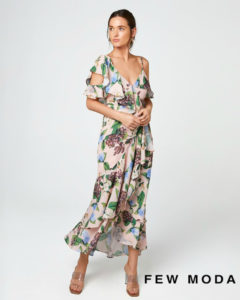 Few Moda has a brand new site – a new look – and a new network! For the fashion conscious woman who is comfortable dressing up and dressing down in the highest style available, Few Moda is it.
Few Moda adheres to the ideas of quality, individuality, and accessibility, and offers up their own brands, developed in house since 2014. The looks are perfect for women who are not afraid to express themselves with a variety of trendy fashions.
Snow Consulting is encouraging qualified publishers to join the Few Moda affiliate program. Few Moda carries very nice higher end fashion, thus making those affiliates focused on fashion, wedding, career, and special event topics the best fit for partnership.
Few Moda is available in Rakuten network. If you are already a member of Rakuten then you can join the Few Moda affiliate program here Few Moda application. If you aren't a member of Rauten, you can apply here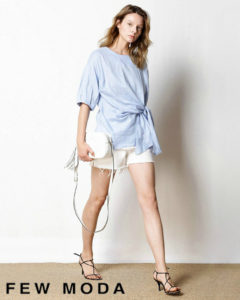 PROGRAM DETAILS:
Commission: 8% with performance incentives and special promotion opportunities
30-day cookie duration – Get the credit you deserve
Datafeed updated daily
Up to Date Deals
Up to Date banners, coupons, deals – Help make your promotion much easier
Join the Snow Consulting Facebook Group to stay informed of new promotions from Few Moda
Contact our team with any questions you might have about this Affiliate Program: FEWMODA@snow-consulting.com.