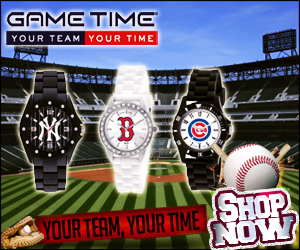 Join The GameTimeShop Affiliate Program at ShareASale!
We're pleased to announce a brand new launch at ShareASale! GameTimeShop.com is a well-established merchant with thousands and thousands of sports logo watches in dozens of styles.
Your team. Your time. Pretty simple concept but that's what they're all about at GameTimeShop.com. If you have a favorite team in any of the major sports: NFL, NHL, NBA, MLB, MLS, College, or US Lacrosse, we have a watch with your team's logo on it.
All the program details are here. Randy Norton is managing the program; reach out if you have questions or need help. He's ramping up some extremely good coupon deals for the next few weeks – join today so you don't miss a great gift-buying opportunity!
JOIN NOW AT SHAREASALE
If you have already joined the ShareASale network, simply log in and add GameTimeShop to your existing account.
If you are not in the ShareASale network, you can sign up through the GameTimeShop application.
Contact Affiliate Manager: Randy Norton.
Share