With our cursor on the pulse of pop culture trends, we create new designs and new products every day. We pride ourselves on offering high quality products featuring our unique designs so our customers can express their passions, identity, beliefs, and humor.
At LookHUMAN, we cover everything from possums to politics. Our content is a reflection of the diverse artists who create it and reflects our mission to enable bold and humous self-expression through exceptional design. It is a vessel for sharing human experiences, conversations, and culture.
Program Details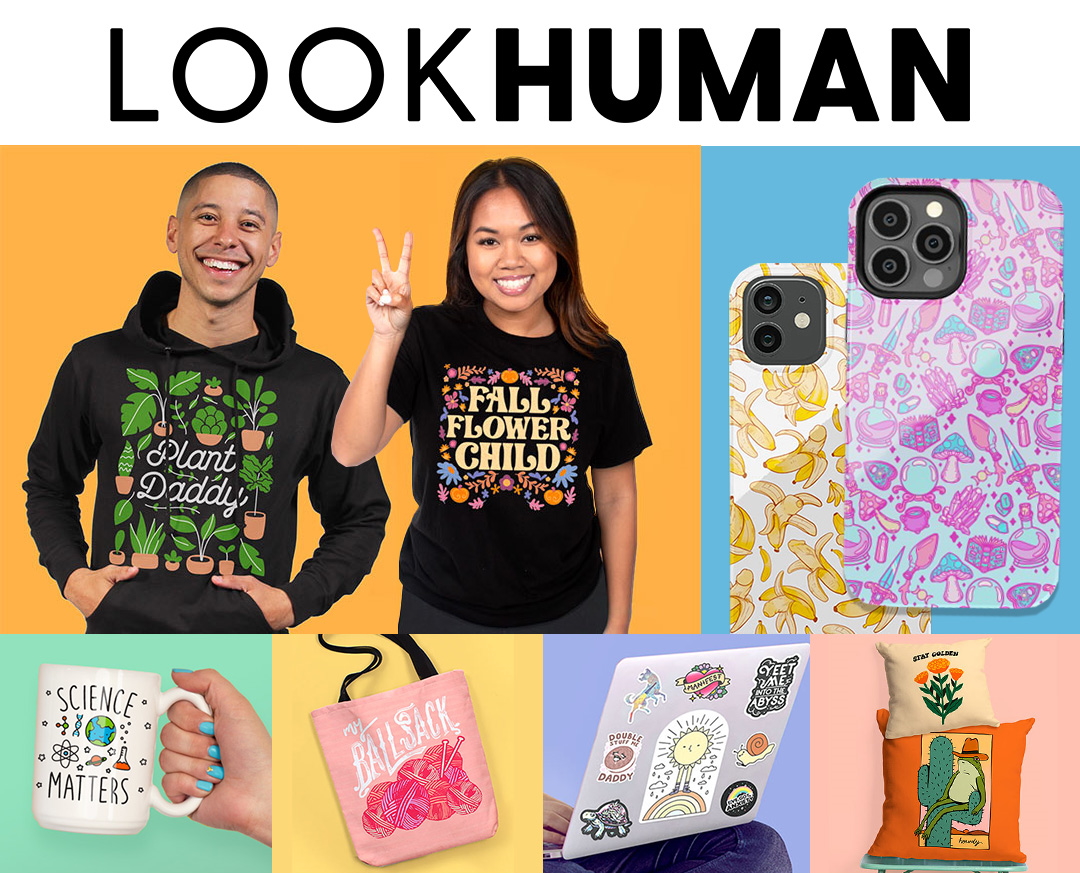 Commission Rates:

Coupons: 2%
Loyalty: 6%
Content/Influencers: 10%

7-day cookie duration
100% satisfaction guarantee
Join the LookHUMAN Affiliate Program in Ascend by Partnerize today!