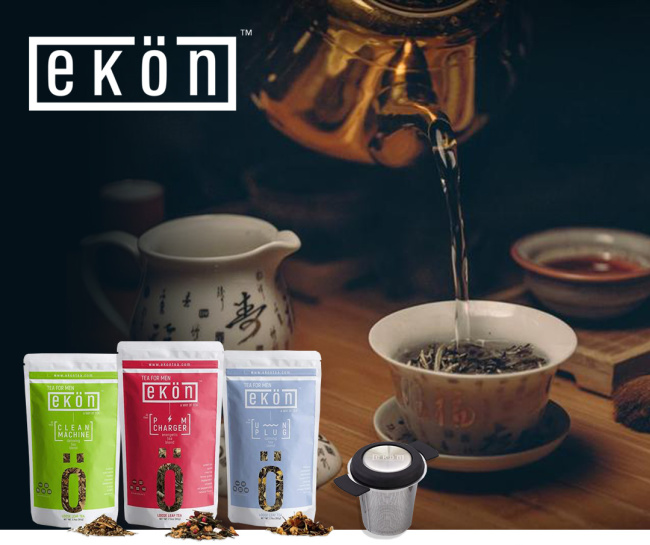 We are excited to introduce the Ekön Tea Affiliate Program on ShareASale!
Ekön began with two friends searching for a healthier lifestyle. In this search, they realized that tea has always been, and always will be, a natural source of health with multiple uses. Tea has been ingrained in the mens culture for centuries. Warriors through time have known the benefits and deliciousness of tea. The Samurai, the British soldiers of WW2, Sean Connery. Who would argue that Sean Connery isn't manly?
Our mission is to provide men here in the US the option of high-quality, pure, loose leaf tea — without the stigma, the embarrassment, or the feeling that you're less of a man. While our blends were crafted for the man's palate they are equally healthy and beneficial for ladies too.
With a wide variety of award-winning blends to choose from, Ekön has the perfect tea for you.
Ekön Tea Affiliate Program Benefits and Features:
• 12% Commission with incentive opportunities
• 25-day cookie duration
• Shipping available to most countries worldwide
• Free US Shipping on loose tea and pyramid teabag pouches
Join the Ekön Tea Affiliate Program on ShareASale today.