Increase your conversions by creating deep links directly to product pages.
It's easy to create direct deep links using the Impact Radius dashboard!
1. Get the link number in our Snow-Consulting.com Merchant Information Center on the Deep Linking page for your specific merchant.
2. Log into Impact Radius and find your merchant under My Campaigns
3. Click on View Ads
4. Find the link number we gave you – usually a text link in the lowest number range
5. Click on View Details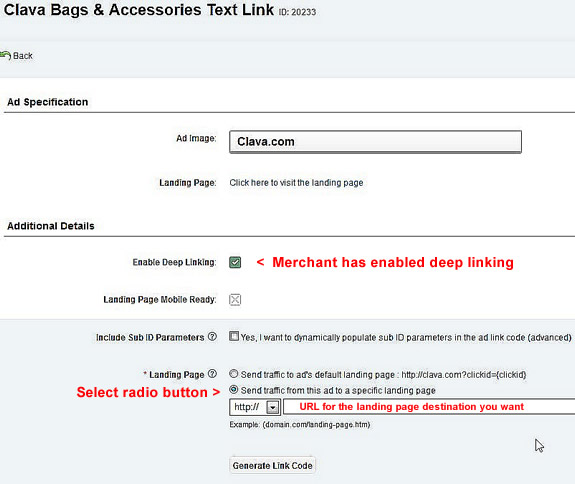 6. Check the "Enable Deep Linking" button – is it green? You have a good link!
7. Select the bottom radio button for changing destination
8. Put the URL you want as a landing page in that box and generate link code.
All done!