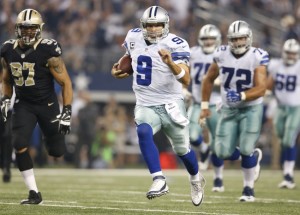 Wow!  What a crazy week this was in the NFL!  We saw 2 major upsets with the Saints losing to the Cowboys and the Vikings defeat of the Falcons.  The Cowboys defeat over the Saints shocked many as they were left scoreless into the 3rd quarter.  The final score was 17-38.
The Falcons put up quite a fight against the Vikings but were over powered by two unanswered touchdowns in the 4th quarter. The final score was 28-41.
This week, we also saw the Redskins on the receiving end of a smackdown from the NY Giants.  That score ended up 45-14.  WOW!
The Snow Football Pool had 4 winners this week, with Team "Show Me Your TDs" taking 1st Place. A big congratulations to this week's winners; all have been notified via email:
1st place: Team "Show Me Your TDs" (Jeremy Aaronson)
2nd place: Team "99ProblemsButMyKickAin'tOne" (Karen Garcia)
3rd place: Team "Halos and Goodbyes" (Joe Stallings)
4th place: Team"Affiliates Gone Wild" (Sunshine Tricia Meyer)
Weekly Prizes Were Provided By These Generous Sponsors:
Grand Prizes Provided By These Generous Sponsors
Share