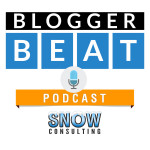 Blogger Beat is an informal chat with bloggers to talk about their origins in blogging and what keeps them going day to day.  Our very own Trisha Lyn Fawver hosts this podcast and chats with some of the most prolific bloggers in the blogosphere!
Thanks for listing to our past episodes!  You can listen here or Subscribe in iTunes!  Our objective is just to chat with bloggers and learn more about them: their lives, their motivations, and their businesses.  Learn more about our guest below!
[powerpress]
Episode 7: Rachel Leibrock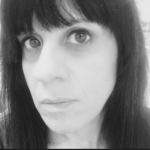 Our guest is Rachel Leibrock.  Rachel is a journalist by trade and got started blogging because friends were doing it, so it was a good way for her to get her thoughts out.  We chat about boundaries when blogging about spouses, friends, & family and how to really break through the writer's block  with daily prompts and using drafts in WordPress.
Please Follow Rachel at: