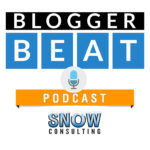 Blogger Beat is an informal chat with bloggers to talk about their origins in blogging and what keeps them going day to day.  Our very own Trisha Lyn Fawver hosts this podcast and chats with some of the most prolific bloggers in the blogosphere!
Thanks for listing to our past episodes!  You can listen here or Subscribe in iTunes!  Our objective is just to chat with bloggers and learn more about them: their lives, their motivations, and their businesses.  Learn more about our guest below!
[powerpress]
Episode 5: Lessie Purpera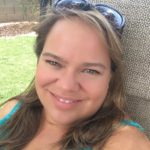 Our guest is Lessie Purpera.  Lessie is a big sports fan who helps people save money with My Coupon Lady and shares recipes and other homemaker resources at Modern Christian Homemaker.  We talked about the universal desire to get a deal, extreme couponing, and her passion for documenting family recipes and other adventures in life for her two daughters to have as a resource someday.
Please Follow Lessie at: