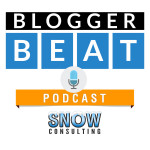 Blogger Beat is an informal chat with bloggers to talk about their origins in blogging and what keeps them going day to day.  Our very own Trisha Lyn Fawver hosts this podcast and chats with some of the most prolific bloggers in the blogosphere!
Thanks for listing to our past episodes!  You can listen here or Subscribe in iTunes!  Our objective is just to chat with bloggers and learn more about them: their lives, their motivations, and their businesses.  Learn more about our guest below!
[powerpress]
Episode 2: Tricia Meyer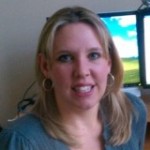 Our guest is Tricia Meyer.  Tricia has many blogs about different subjects, from affiliate marketing at Tricia.me to parenting at Helping Moms Connect.  Tricia and I have known each other for several years now, so you get the benefit of our easy chatter between the "other Trisha/Tricias".  We talk a bit about the affiliate marketing industry, her finger on the pulse of Twilight merchandise, and her biggest affiliate venture, Sunshine Rewards.
We recorded awhile back, so please excuse the references to BlogHer since it's come & gone!  I also can't find the link to the infographic we referenced, so you'll have to take our word for it 🙂
Please Follow Tricia at: