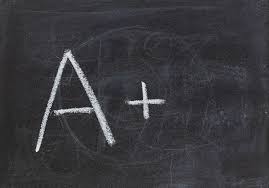 Students are headed back to the classroom and that means they need all the gear to make the grade.
You can go to the head of the commission class by promoting back to school products or services from these A+ merchants:
Mini fridges, microwaves and other small appliances for decking out the dorm room are available at PriceWaiter (SAS, CJ). Thousands of brand name products and they are all new, in the box, and come with their manufacturers' guarantees and warranties –  and at better than Amazon prices. 
Whether listening to music while studying, chilling out or taking a gaming break, exceptional quality headphones are essential for back to school – and everything in between. Audeze is among the preeminent brands for high-end headphones. The award-winning headphones are used by the top producers, composers, artists, sound engineers, gamers, and audiophiles. All Audeze headphones reflect cutting-edge advancements in technology, manufacturing, and user experience.
With kids constantly staring at screens and reading, it's the perfect time for new glasses. Glasses Shop (SAS, CJ) has a huge collection of styles including all the trendiest looks – aviator, cat-eye, round, square, oval. They also have blue light-blocking glasses that help reduce eye strain and fatigue from looking at devices and screens.
It's time to outfit kiddos with used custom-built laptops, monitors or PCs and Discount Electronics is THE place. They have all major brands at up to 70% off retail prices. All laptops and computers ship the same or next business day and all are warranted for 1-year directly with Discount Electronics. 
A new school year means connecting computers and laptops, charging devices, as well as hooking up audio and video equipment. That means having the right cords and connectors for job. And GearIT has all the accessories, cables, connectors, and more to make every device operate properly in any environment.
College kids need their caffeine for late-night study sessions or just to make it an early morning class. And Gourmesso (SAS, CJ) is the leader in compatible coffee capsules for dorm room Nespresso and Keurig coffee machines. Gourmesso's coffee is sourced from a premium selection of beans originating from Indonesia and South and Central America and they offer a line of coffee pods for Keurig that is 100% compostable. 
And, if college students aren't into coffee, they can indulge in tea from Ekön Tea. Their mission is to provide men the option of high-quality, pure, loose leaf teas blended to cater to their specific lifestyles and needs. With a wide variety of award-winning blends to choose from, Ekön Tea has the perfect tea for every man and it's perfect for women too.
And for students that need a healthy, quick, and delicious way to make sure they're getting what their body needs, Bumpin Blends has totally organic smoothies. Each packet of Bumpin Blends cubes is customized to the individual's special nutritional needs. It's blended, frozen, and packed in small batches every day – perfect for the dorm freezer. And the packaging is completely eco-friendly.
Every student needs a space that is conducive to learning. Office Designs know that whether they are studying are doing distance learning, handling homework, or cramming all night for a big test – having a functional but comfortable and pleasing study environment leads to increased productivity. Office Designs has modern desks and furniture from Steelcase, Hon, Humanscale, Haworth, Kartell, and more that let students study in style. 
The teenage years can be confusing enough, but throw in all the physical changes of puberty and going back to school and it can be very trying for young boys to navigate. Prep U Products can help provide young men with what they need to grow up confident, informed, and to take control of their personal care regimen. Prep U understands the modern grooming needs of teen guys/young adults and the concerns of their clean-conscious parents. Prep U features active all-natural ingredients and makes sure that boys are clean, smell great and well-groomed.
Let's face it, most of us grew up with a set of encyclopedias in the house. But now that seems so old school. Britannica Kids is the modern, online version of encyclopedias designed specifically for children. With a 250-year legacy of learning and curiosity, Britannica Kids offers safe, age-appropriate content that keeps kids focused while broadening their horizons. Britannica Kids strives to nourish the thirst for knowledge and incredible facts for the youngest of minds as well the entire family.
Make sure students get an A+ for their accessories. Showing off individual style when head back to class is important to students. ShopSonix has everything they need – iPhone cases, tech accessories, sunglasses, portable chargers, pouches, laptop clutches, and more.