Snow Consulting is excited to announce the KOLOLO affiliate program.  KOLOLO is famous for their amazing giant floats.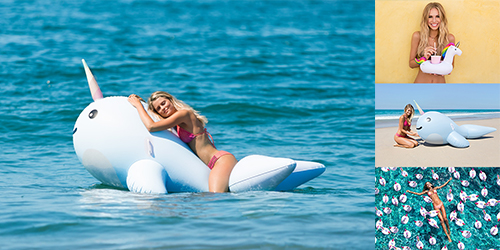 Their giant floats known for their soft feel and top quality.
Easy Inflation – Double valves, quick inflation by air pump or hairdryer on cool. Inflates in less than 5 minutes.
No Hassle Deflation – Simply pull the plug for rapid, hands-free deflation.
Get Comfy – KOLOLO's Soft Touch™ Vinyl ensures a super comfortable and luxurious floating experience with no added risk of toxins.
Comes in a KOLOLO box with a repair patch.
You can find more information about the KOLOLO Affiliate Program here, or you can join now at ShareASale.
Ginette Degner will be managing the affiliate program, so be sure to reach out to her or the Affiliate Connect team at kololo@snow-consulting.com.