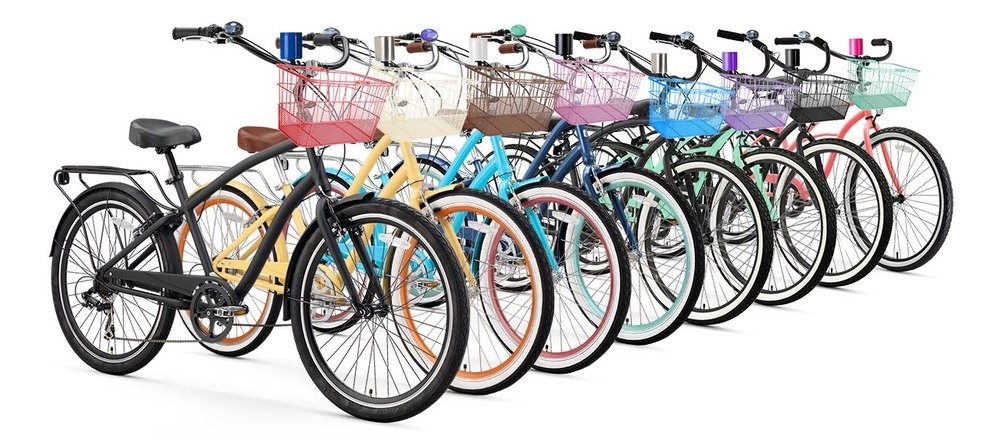 Join the sixthreezero program in CJ Affiliate and feature some of the most comfortable bikes on the road.
Every kid loves riding a bike, but at sixthreezero, that love grew into a lifelong passion. In the early 2000's we were swept up in the Southern California beach culture and found the cruiser bicycle an integral part of that lifestyle.
We found that nothing in world seemed to matter when we were on our bikes. We smiled more, laughed more, enjoyed more. We wanted to bring never before seen bike designs to life and sixthreezero was born.
Sixthreezero bicycle company is at the forefront of producing really cool, simple cruiser bicycles that are comfortable, durable and reliable, all within a very reasonable price range. Whether it's standard or electric, we're confident a sixthreezero bike will be the perfect fit!
Sixthreezero Affiliate Program Benefits and Features:
Commission: Coupon publishers: 5% | Loyalty publishers: 6% | Influencer/Content/Review payouts up to 10% per sale
45-Day Cookie Duration
$370 AOV
Free Nationwide Shipping to Continental US
BodyFit system helps determine your perfect fitting bike
You don't even have to take our word for it; read the reviews and testimonials from some of the thousands of happy customers they've served over the years.
Join the sixthreezero Affiliate Program in CJ Affiliate today.