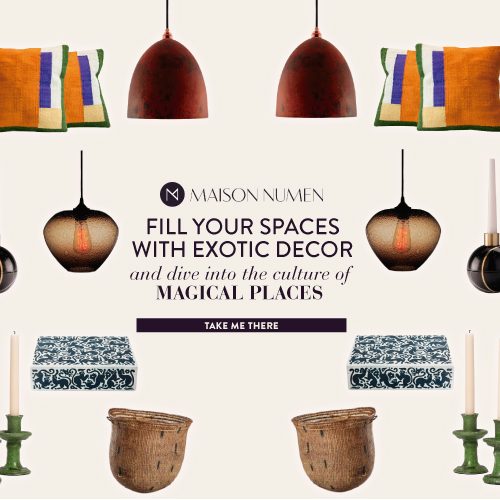 We are excited to introduce the Maison Numen Affiliate Program in ShareASale!
Maison Numen is an online platform for artisan design products for the home, kitchen and tabletop, a portal to the world's rare and undiscovered handmade objects.
They travel around the world looking for highly skilled makers and innovative designers who preserve their cultural identity adapting it to contemporary life. From a statement centerpiece in iconic Barro Negro from Oaxaca, to modern ceramics crafted in England with traditional Japanese techniques, their pieces tell the story of the people who make them.
Beyond the beauty and functionality of the pieces, they want to tell the story behind the object, the traditional techniques used to make them and the cultural background that combine to make each piece.
Above all, Maison Numen supports artists who share their core values of fair trade and sustainable practice; always inspired by diverse cultural identities and inviting visitors to discover objects through engaging written and visual narratives from distant corners of the world.
PROGRAM DETAILS:
Commission Rate: Coupon publishers: 5% | Loyalty/Rewards publishers: up to 7% | Content/Influencers: up to 12%
30-day cookie duration
$250 AOV
International Shipping available
Free standard shipping on orders over US$150/£150/€150
Join the Maison Numen Affiliate Program on ShareASale today!