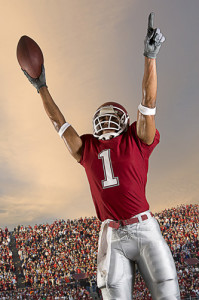 This week in the NFL there were more than a couple very exciting games. Let's start with the Green bay Packers beating the Atlanta Falcons 43-37.
The Arizona Cardinals ended up beating the Kansas City Chiefs 17-14 at home. The best game of the week has to go to the St. Louis Rams beating the Washington Redskins 24-0.
Our pool winners this week are mixed. We have a return winner from early in the season and two new weekly winners! The top 10 overall rankings are only 10 points apart. That's one good week of picking!
Heart of a Philanthropist    Kim
Rollback Squad IHTM    Paul
Captain Bling Bling    Mike
The weekly prizes have been sent to the winners via email. Good luck with your picks for Week 15!
This Week's Prize Sponsors:
And Many Thanks to our Grand Prize Sponsors!
Share