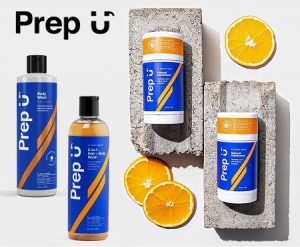 We are thrilled to introduce the Prep U Affiliate Program in Share-a-Sale!
A Clean That's Clean
During puberty, a boy's skin is just as sensitive as their emotions. That's why Prep U has created all-natural grooming products to help even the stinkiest of guys stay fresh and clean. Combining a well-balanced blend of active natural ingredients with age appropriate content provides young men with what they need to grow up confident, informed and prepared.
Prep U is the go-to all-natural personal care brand of choice that understands the modern care needs of teen guy/young adults and the concerns of their clean-conscious parents. Prep U empowers young men to take control of their personal care regimen by providing them with ingredient balanced, all-natural personal care products and thoughtful content that's as carefully crafted as our products.
Prep U Affiliate Program Benefits and Features:
Commission: Coupons: 7% | Loyalty/Rewards: 9% | Content/Influencer/Bloggers: 11%
30-Day Cookie Duration
Average Order Value: $34
Join the Prep U Affiliate Program in Share-a-Sale today!