Top 10 Attributes of a Successful Affiliate Manager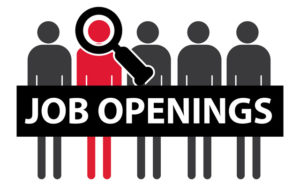 Want to know the top 10 characteristics or skills you need to look for when hiring your next (or first) Affiliate Manager?
Before I proceed you need to know affiliate management is about "relationships, relationships, relationships".  An effective affiliate manager needs to build strong positive relationships in order to recruit and retain the affiliates that are going to help make a difference in your affiliate program.  It's so important that actually the first 5 points in the list are relationship based.
Friendly Disposition – In order to really establish a strong relationship with not only fellow team members but affiliates as well, the individual needs to be someone that has a friendly disposition and easy to talk to.
Polished written and oral skills – In building a strong relationship with any affiliate, or anybody for that matter, the individual must be able to both listen effectively and respond intellectually.
Able to work within a team environment effectively – The individual has to be a team player and be able to thrive within your corporate environment.
Punctual response time – Super important. Not responding quickly is telling that affiliate that their time and effort is not important to them and you will lose them.
Retail or ecommerce experience – The manager needs to be able to read a situation, decide what the issue (or opportunity is) and then develop ideas to move forward.
Work ethic and organizational skills – Strong work ethic and ability to manage one's projects wisely is essential when dealing with a vast portfolio of differing affiliates, multiple company projects and other various tasks.
Strong quantitative skills and analytic skills – The ability to scan over a sheet of numbers and pick underperformers, over performers, anomalies, etc is both a learned and genetic attribute that the individual needs to have in their skill set.
Comprehensive knowledge of affiliate marketing techniques – It's imperative the individual is familiar with the phrases and terminology of affiliate marketing and the different techniques used by successful affiliates.
Hands on experience with various Affiliate Marketing platforms –Yes it's important to know how to upload banners, accept affiliates, create newsletters etc within any of the major networks but they are built quite similar so please don't make this a make or break point when hiring an affiliate manager.
Business or Economics Degree – I've seen just as many without a degree excel in time management and business "smarts" as those that have one and vice versa.
Thanks for taking the time to read this article and I hope it helps you to narrow down the next candidate to fill your affiliate marketing needs.
Hope you're having a great day,
Randy Norton
rnorton@snow-consulting.com
Save
Save